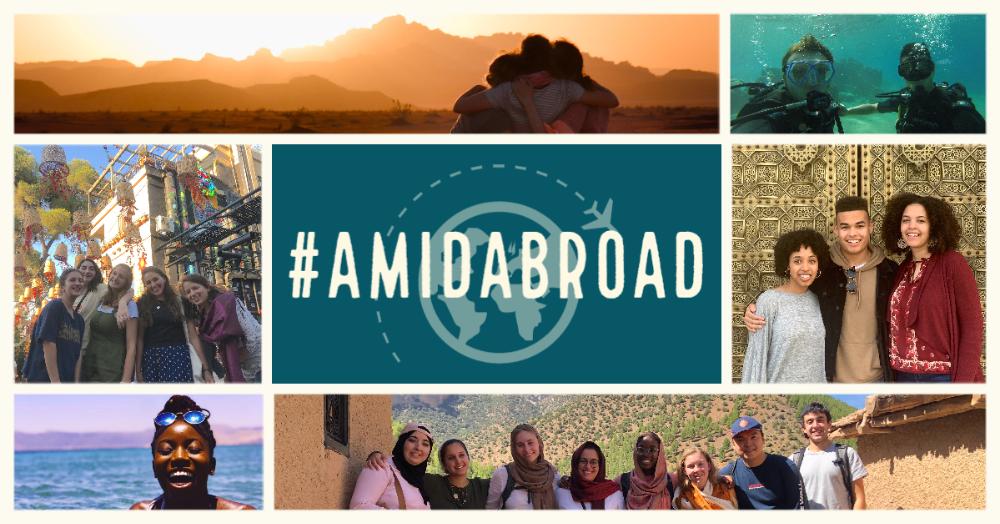 Welcome to the Amideast Education Abroad in the MENA Student Portal!
Whether you are focused on the Middle East and North Africa or expanding your horizons, our programs offer a variety of options to meet your academic goals while developing intercultural skills in a safe, secure, and healthy environment. Amideast Education Abroad Programs in the MENA help develop mutual understanding through programs for young people to learn about the Middle East and North Africa, study Arabic, and interact with the peoples and cultures of the region. The programs are academically rigorous, intellectually free, personally challenging, and focused on intercultural learning.
Using this student portal you can apply to our study abroad programs in Jordan, Morocco, UAE, and Tunisia, and our Virtual Learning & Cultural Exchange program. Once accepted, you will return to this portal to receive pre-departure information and complete the required documents for your program.
If you're interested in learning more about our programs, email us at
edabroad@amideast.org
or
sign up for a call with one of our staff
.